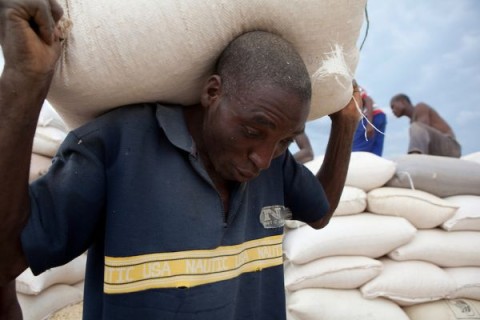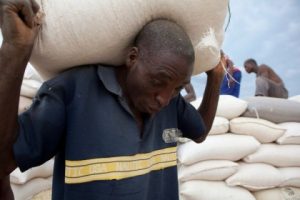 The Anti-Corruption Commission (ACC) has unearthed a scam in which over K50, 000.00 from the Food Reserve Agency (FRA) main Depot in Mansa has been embezzled through falsifying salaries paid to Loaders of bags of Maize at the depot.
The FRA Loaders are paid according to the numbers of bags they load in each particular month.
ACC Public Relations Manager Timothy Moono in a statement released to QFM today says it has been discovered that the scam involves manipulating and inflating the figures for the number of bags loaded in each particular month for each individual Loader.
Mr Moono explains that whenever monthly salaries are paid to the Loaders, their Supervisors have been approaching them to demand the difference between what is due to them as a monthly salary and the inflated figures for their salaries.
He says each Loader was being made to part away with figures ranging from K350.00 to K750.00 for every monthly salary by their supervisors.
Mr Moono says the Commission managed to retrieve K6, 165.00 that was obtained from the Loaders by the FRA supervisors for the July 2013 salaries after conducting an operation on Saturday 17th August 2013.
He adds that three suspects have since been detained at Mansa Police station in connection with the scam.
Mr Moono has identified those arrested as Christopher Bwalya, a Depot Checker, Dawin Mbolela and Godfrey Yabe both Depot supervisors.
Investigations in the matter are still on going.