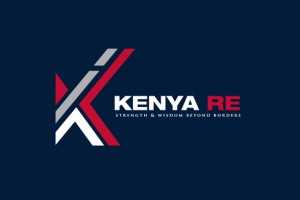 Updated Wednesday, August 14th 2013 at 22:55 GMT +3
By NICHOLAS WAITATHU
Kenya-Re on Wednesday announced a 13 per cent increase in pre-tax profit — hitting Sh1.6 billion for the period that ended June 30, 2013 up from Sh1.4 billion recorded the same period last year.Managing Director Jadiah Mwarania attributed the strong showing to aggressive marketing, which led to acquisition of new business.
"During the period, we enhanced our relationship with our intermediaries and improved our customer service," Mwarania stated.
"We also focused on efficient claims management and product innovation," he said, adding that the insurer also recorded a tidy return on rental properties, interest rates on long-term securities.
Gross premiums rose 20 per cent to Sh4 billion, while investment income grew by a 25 per cent to stand at Sh1.2 billion as at June this year.
The operating expenses rose 34 per cent to Sh513 million; and tax expenses swelled 50 per cent following the end of its five-year corporate tax concessions after listing at the Nairobi bourse in 2007.
The insurer's total assets rose to Sh25 billion from Sh23 billion. Addressing investors on Wednesday in a Nairobi hotel, Mwarania revealed plans were underway to transform the West Africa regional office into a fully-fledged subsidiary in 2014.
"Business handled in the West Africa regional office reached Sh106 million although the figure could have been higher as some businesses were received directly into the head office," Mwarania added.
He said since opening of the regional office four years ago, the environment has improved — prompting the graduation of the bureau into a complete working place.
"Our plans to open an office in Southern Africa are on course. We are considering Zimbabwe, Zambia, Mozambique and Botswana," he said.