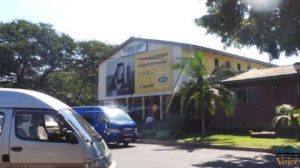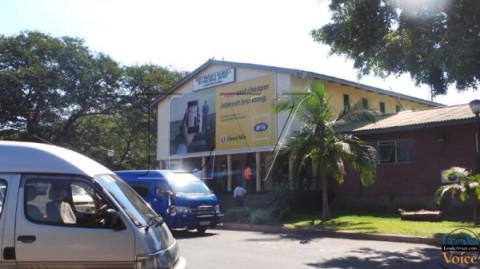 FINANCE Minister Alexander Chikwanda has praised contractors working on the Harry Mwaanga Nkumbula International Airport for putting up a world-class new international terminal building within a short period of time.
The new terminal building would be completed by Monday next week in readiness for the 20th session of the United Nations World Tourism Organisation (UNWTO) General Assembly in Livingstone and beyond the event.
Mr Chikwanda commended the contractors saying though the timeframe to carry out the works was not enough they had tried to do the impossible within a short period of time.
He was speaking in Livingstone yesterday when he inspected construction works at Harry Mwaanga Nkumbula International Airport.
Currently, the existing airport building has the capacity to attract 250, 000 passengers per year while the new terminal building would be attracting about 700, 000 passengers annually.
The new terminal building would have two boarding gates, five club lounges, 30 retail spaces and viewing terraces.
He noted that the date for the UNWTO conference was fixed and hence it was only fair to commend those involved in the project.
He called for more hard word in ensuring that the few remaining works were completed by Monday as planned.
Later when he visited Maramba Cultural Village, which had just been completed, Mr Chikwanda said the facility was neatly done and was inspiring.
Southern Province Permanent Secretary Bernard Namachila said about 97 per cent of works had been done to prepare for the UNWTO General Assembly.
Meanwhile, the construction of the temporary official conference centre to be used to host the UNWTO General Assembly at Royal Livingstone Hotel has started.
Livingstone City in Zambia and Victoria town in Zimbabwe would co-host the General Assembly from August 24 to August 29, 2013.
A check yesterday found that a South African firm known as Gear House had started assembling the world-class conference structure within Royal Livingstone Hotel grounds.
Once completed, the state-of-the-art facility would have a capacity to accommodate about 1, 100 delegates.
Project manager Johan Allers said his team would complete assembling structure by August 16, 2013.
Mr Chikwanda, who also witnessed the initial assembling works, was impressed with the facility.