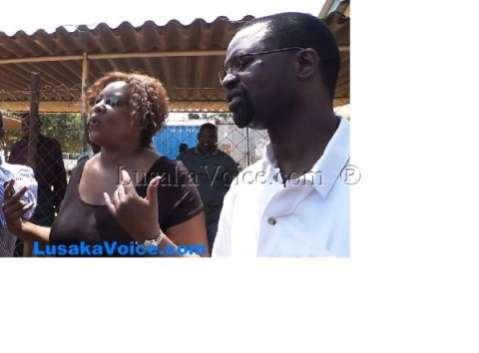 MMD president Nevers Mumba claims former Petauke central Member of Parliament Dora Siliya was given the option to either join the Patriotic Front or have her parliamentary seat nullified.
Dr Mumba told a media briefing in Lusaka today that a named lawyer and a senior PF official threatened Ms Siliya that she risked having her seat nullified if she did not join the PF.
He says the threats have come to pass following the nullification of Ms Siliya's election by the Supreme Court recently.
Dr Mumba says the PF should desist from acts of desperation and allow democracy to flourish in the country.
He has vowed that the MMD will defend the democracy the party fought for in the 1990's.
Meanwhile, Dr. Mumba says PF campaign committee member Judge Ngoma should stay away from the forth coming by-elections.
This follows an incident during the Chipata Central parliament by-election campaigns where Ngoma is reported to have brandished a gun and fired live ammunition in public.
Dr. Mumba says the MMD will not allow him to destabilize its campaigns in the forthcoming by-elections.