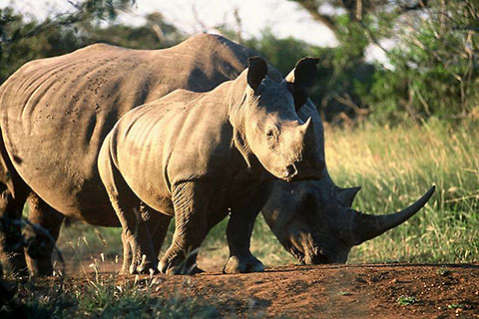 —The Zambia Wildlife Authority (ZAWA) says plans are on course to restock the Mosi-O-Tunya National Park with over hundred different species of animals to boost the animal population ahead of the United Nations World Tourism Organisation (UNWTO) General Assembly to be co-hosted between Zambia and Zimbabwe in August this year.

In an interview with journalists during the Meet the Customer cocktail party during a Boat Cruise organised by Zambia National Commercial Bank yesterday, ZAWA Board Chairperson, Guy Robinson said the authority will get animals from Southern province to reduce on transportation costs.

"We have plans to bring in about hundred animals of various species to boost the population in the Mosi-o-Tunya National Park and we have asked for a quote where we can get these animals.

"And we do not want to go very far because it is going to be costly for us but we will be looking to get the animals from within the Southern Province maybe from national parks or game farms to restock the park here ," said Mr Robinson.

He explained that the initiative will accord delegates to the prestigious event an opportunity to view game and appreciate the country's rich tourism potential.

Mr Robinson also said ZAWA was busy grading game viewing roads, erecting and maintaining the wire fence and building a new office complex and camping sites.

"We are also building a new office complex, a new gate just as you leave the national park and we have been assured by our contractors that it will be ready by the middle of July so I am hoping that will be the case," he said.

"Within the ZAWA game parks we are building some camping sites and trying to sort out some places where our visitors will come and stop and have a meal," he added.

And Mr Robinson said the authority is facing serious challenges of poaching, especially in the Kafue National Park and areas surrounding Mulobezi.

He said two weeks ago the authority arrested nine suspected poachers including a police inspector in Mulobezi with six elephant tasks, three elephant tails, three AK 47 Rifles and 196 Kg of dried elephant meat.

He reiterated that ZAWA will intensify patrols in game parks, adding that all vehicles will now be subjected to a search at all road blocks.

"Our officers are working very hard and we are going to intensify our patrols and we have issued a warning to the public in Zambia that all vehicles will be subject to search by ZAWA officers on road blocks," said Mr Robison.
"Fortunately here in the Livingstone Park we have very vigilant rangers and poaching is very minimal in the park," he added.

And ZANACO Managing Director, Martyn Schouten, said the bank stands ready to supplement government's efforts in its quest to develop the tourism sector in preparations for the UNWTO and beyond.

Mr Schouten said the bank has been supporting the National Airport Corporation (NAC) in Livingstone and other cities in Zambia to uplift airport infrastructure to boost tourist arrivals.

"We have been supporting National Airports Corporation for quite some time both in Livingstone and other cities in Zambia and to date we have provided facilities of almost US$30 million which is about KR100 million for the extension and the changes to the Livingstone airport", said Mr Schouten.

He explained that the bank will also play its role in improving the city by supporting the council initiatives to keep the city clean.

Meanwhile, Mr Schouten has implored members of the public to deposit their old currencies before the deadline of June month-end when the old currency will no longer be in use.

He expressed happiness that the rebasing has been a success adding that the bank has no challenges so far in handling the new notes.
"The project is a success but as you know in any introduction of any new system there are challenges in terms of cost as banks have had to invest quite a lot of money in the process but we are happy to do that because we also see that the rebasing has been a success.

"And I want to advise members of the public still holding on to the old currency to deposit it to any bank before the June month-end deadline when the old currency will no longer be a legal tender in transactions," he added.

ZANACO has the biggest branch network of 64 branches with 166 Automated Teller Machines (ATMs) and 500 Points Of Sales terminals.