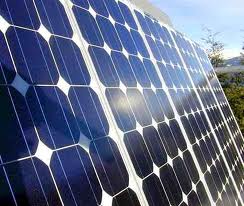 Airtel Zambia has officially handed over solar powered equipment valued at KR 11,000 to Moono Basic School in Mumbwa district in Central province.
Airtel Zambia Managing Director (MD), Charity Lumpa, says the donation was made possible under its project dubbed, "Our School Initiative" which has existed since 2010 by partnering with government through the Ministry of Education.
Ms Lumpa says quality education can bring benefits to the nation and vulnerable institutions through essential material support.
Ms Lumpa said this in a press statement made available to ZANIS in Lusaka on June 6th by Airtel Head, Corporate Communication and Government Relations, Chibuka Kawesha.
She said it is important to invest in learning institutions so that pupils open up their mindset and appreciate education and conduct on research and development skills.
"Airtel has partnered with government in uplifting the education standards especially in deprived areas. We provide support to education through donations in material form, cash and infrastructures like we have done today through our school initiative," Ms Lumpa said.
The donation by Airtel Zambia has praised Moono Basic School authorities with a call to others to emulate Airtel because government alone cannot manage to improve the education sector.
Ms Lumpa said her organization has donated 60 computers worth KR140,000 to 25 different learning institutions as well as the fully connected android phones to government in the Office of the Vice President.
The Airtel MD further disclosed that since 2010, over 470 under-privileged schools in the country benefited from the mobile phone giant provider's donations valued at KR2 million for various learning materials such as books, computers, payphones, school bags, soccer balls/jerseys, infrastructure and boreholes construction.