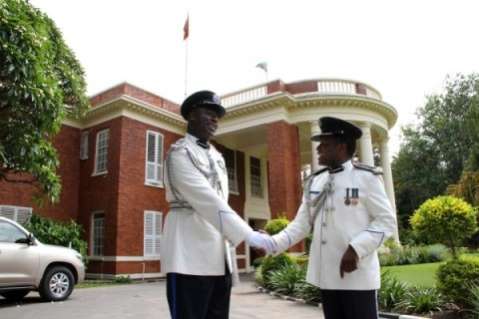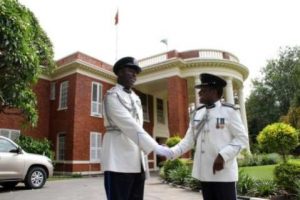 National Restoration Party (NAREP) Vice President Charles Maboshe has called on the Inspector General of Police Stella Libongani and Deputy Inspector General of Police Solomon Jere to relinquish their positions if they cannot work professionally.
Mr Maboshe said it is sad that violence has taken toll in Zambia amidst police presence and in avoidable situations.
He said the Zambia police are seemingly becoming toothless and alleged that they have failed to perform according to their roles in many instances but have taken political sides.
Speaking at the NREP Party secretariat in Lusaka today, Mr Maboshe said it is unfortunate that the police have concentrated on harassing bus drivers who are making effort to feed their families than curbing violence and crime in the country.
He remained the police that their duty is to uphold law and order as well as to protect life and property of the general citizenry.
Mr Maboshe said NAREP will not rest until they ensure that perpetrators of violence are brought to book especially in the recent event in Matero township where worshipers where beaten at BIGOCA as they gathered to pray against governments decision to remove subsidies on fuel and maize.
He said it is disheartening to note that in a country which is considered as a Christian nation Christians cannot be allowed to pray, a situation he said is the opposite of the bible teachings.
He added that some Zambians who voted for the PF government have categorically denounced the behaviour of the unruly cadres.
He also said the youths of Zambia are saying no to violence and no longer want to be used as objects of violence for selfish gains.
Mr Maboshe has since called on President Sata to come out in the open and condemn the violence which occurred in Matero by alleged PF cadres.
The NAREP Vice President has also reminded those in government and anyone inciting violence that there is no permanent situations as governments come and go.