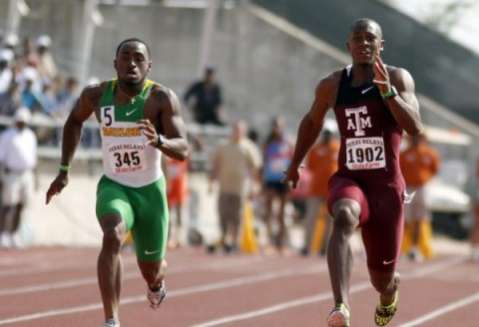 UNITED States based 100 meters specialist Gerald Phiri has confirmed participation in this weekend's Adidas Grand Prix in New York.
In interview Phiri said his aim was to work hard and finish the race on a better position.
He said he had been training for the tournament and expected to put up a good performance.
"I'll be doing the Adidas Grand Prix (New York Diamond League) on May 25. I'll be running the 100m and hope to do well," Phiri said.
The New York grand prix will the third round of the Diamond League after the first round in Doha and Shangahai.
Phiri missed the first two rounds and would be looking to gain some points in this Saturday's race.
"I'm not sure who is racing but my training partners including Tyson Gay are also competing. It's a chance to start my diamond league on good note," Phiri said.
He said his target was to take part in last four of the 13 rounds of the diamond league though he did not mention which other rounds he would compete in.
The diamond league which is contested around the world will see top athletes compete in 13 rounds in different cities that include Rome, Oslo, Birmingham, Paris and London among others.