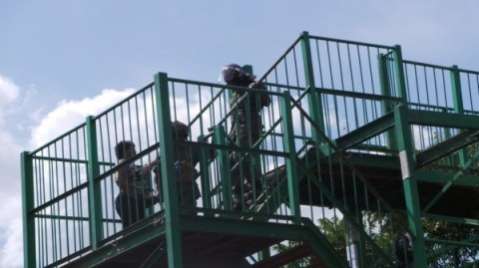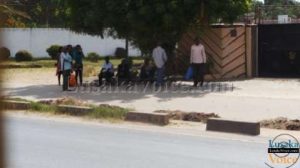 Lusaka Police Chief Joyce Kasosa has confirmed that 31 people have been picked up following the street riots at UNZA Great East Road campus in Lusaka
"Yes we have 31 people apprehended, we have not yet arrested anyone yet and we are yet to interview them. I will not reveal the locations where we are holding them from," Mrs. Kasosa said.
She said police has apprehended the 31 people to help with investigations into the UNZA riots.
Ms. Kasosa could however not confirm reports that some of the people apprehended are senior officials from the Young African Leaders Initiative.
"Like I said, we have not yet interviewed these people so I cannot assume they are all students or YALI members, let us first do our job and we shall inform you accordingly," she said.
UNZA students ran amok 
Friday afternoon
 in one of the tense street battles with the police seen in recent years.
Three rooms at UNZA hostel have been burnt to ashes as a result of the demonstrations.