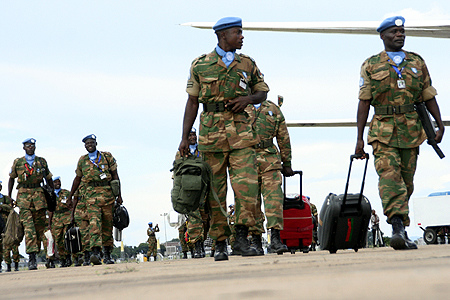 A THIRTY-FIVE  year old Soldier of  Ndola set on fire his ex-girlfriend's house after he was denied entry into the house and property worth KR85 000 in the house was burnt to ashes.
The soldier identified as David Chitalima of 1 Commando Unit in Ndola set ablaze his ex-girlfriend's house in Kaloko township who he has a child with after being denied entry yesterday just after midnight.
Copperbelt Police Commissioner Mary Tembo confirmed the incident, she said there were eight peoplesleeping in the house at the time the soldier set it ablaze but luckily, none of them was seriously injured or choked as they managed to escape.
Tembo said Chitalima on April 24, at mid night went to his ex-girlfriend's place where he demanded to enter the house but he was denied.
After a few minutes, Chitalima went away but later came back with a bottle filled with paraffin which he lit to set the house on fire. Family members of the house who escaped upon noticing the fire later managed to put out the fire with the help of neighbours but most of the property had already been burnt to ashes.
Tembo said the family found a plastic bottle that had paraffin partially burnt  and that a docket of arson had since been made though the soldier was not yet arrested.