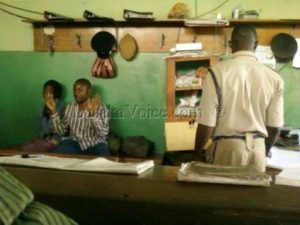 Reports have indicated that the opposition UPND has won the Lukulu west parliamentary be-election.
And the UPND was by 23: 30 hrs local time leading in Kapiri Mposhi.
The reports are not yet confirmed but a number of people on the ground have said the UPND has won Lukulu.
In Kapiri, the UPND had by 23: 30hrs taken over by a margin of more than 600. These were official results declared by the ECZ but there were still about 40 polling stations to be counted.
PF officials had retreated from the tallying centre.
Opposition cadres and residents in Kapiri have effected a citizen's arrest on a suspected PF cadre who was found distributing money to voters.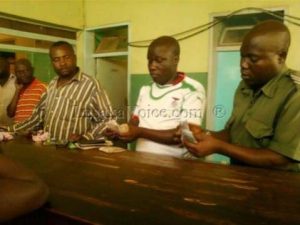 Citizens arrested Benjamin Chitando who they found at Parameds Basic School polling Station,and it is allerged that he had Kr15,000 Chitando  is from Ndola's Masala township. Residents took him and the bag of money to Kapiri Central police station at around 17; 00hrs.
Voting which ended at 18 hours and counting of the ballots has commenced in some areas.
Earlier in the day a few polling stations visited indicated the apathy of voters in Kapiri central, out of the 80 polling stations in Kapiri a few visited comfirmed that the people of Kapiri do not want to participate by voting for their preferred candidate.
Presiding officers from Matilyo basic school polling station and the old civic centre where another polling station was placed confirmed that out of 3000 registered voters at the old civic centre less than 500 voters turned in to vote and out of 2,700 registered voters at Matilyo basic school less than 350 turned out to vote.
One of the Kapiri resident spoken to said he had no time to vote for people who promise change which do not yield any fruits.
He said participating candidates representing different political parties forget the people who put them in power hence no reason for him to vote.