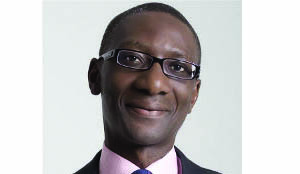 NAREP president Elias Chipimo Jr. says MMD president Nevers Mumba and UPND president Hakainde Hichilema are competing for former President Rupiah Banda's attention.
Mr Chipimo said Dr Mumba and Mr Hichilema have been jostling to identify themselves with the former President.
He said this at a media breakfast meeting in Lusaka yesterday during which he gave his thoughts on the MMD/UPND relationship.
"The two grown-up men are struggling to get the attention of Rupiah Banda. They want to out-do each other like they were his vices," Mr Chipimo said.
Mr Chipimo sardonically expressed sympathy for the MMD, saying the former ruling party is vulnerable to attacks, both from the ruling Patriotic Front and the UPND.
He said the UPND is subtle in its attacks the MMD while the PF is out-rightly poaching MMD members of Parliament by giving them jobs as deputy ministers.
Mr Chipimo said the current signs do not look too good for the continued existence of the former ruling party.
"I wish the MMD could retain the ability of being a useful opposition party in Parliament so that it could continue offering credible checks and balances," he said.
And Mr Chipimo said he has great admiration for Speaker of the National Assembly Patrick Matibini.
He was responding to questions from journalists on whether or not Dr Matibini erred when he allowed the motion to lift the immunity of Mr Banda to go ahead despite a court injunction.
Mr Chipimo said he sees no justifiable reasons for the Speaker to step down as demanded by some members of the opposition.
"Patrick Matibini was exceptional both as a lawyer and a judge, and he has continued to work in an exceptional way. There is absolutely no ground warranting his resignation," he said.
Mr Chipimo said Dr Matibini could have 'miscalculated' on a few issues but that does not make him a compromised Speaker.
And Mr Chipimo said holding a referendum to adopt the new constitution is a must.
He said although the exercise is costly, it is the only way that majority of the people will have a say in the national document.