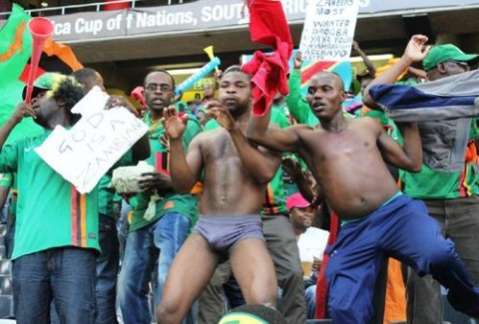 Supreme Court Judge Royda Kaoma has urged police officers to arrest anyone found indecently dressed to avoid escalating Gender Based Violence (GBV) cases.
Justice Kaoma said indecent exposure was an offense under the Criminal Procedure Code and media houses publishing such pictures can be prosecuted.
She was speaking at the Catholic Women's league luncheon at Ravens Club in Kitwe yesterday that the country was experiencing high levels of GBV due to indecent exposure some women in the manner they dressed.
Justice Kaoma who is also Kitwe High Court Judge-in- charge said in response to a concern from one of the members of the public on what the police was doing about indecent dressing by some girls and women, that police should take up the role and arrest those found wanting.
"Police officers should do something about indecent exposure and under the law there should be nothing like parents would plead for their children because just like manslaughter or murder cases, it is an offense.
Police should take up the role and arrest culprits, they should take even one example," she said.
She said the media should also avoid publishing such pictures to avoid corrupting people's minds because they could be prosecuted.
Justice Kaoma said it was an offense for women to expose themselves in the manner they dressed.
And Kitwe East police chief inspector Anne Mazila urged the public to expose cases of abuse.
Mazila said the forms of GBV included economical, sexual, psychological, physical and use of abusive language from both women and men.
She said it was important for married couples to dialogue and avoid any forms of GBV.
Mazila said police officers where usually faced with a challenge where some parents would plead for their children once they are arrested over indecent exposure.
The Catholic women's league yesterday organized a luncheon where a discussion on GBV cases was discussed.