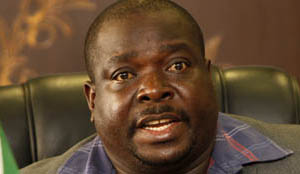 The Minister of Youth and Sports of the Republic if Zambia, Chishimba Kambwili, began an official visit to the island with the purpose of renewing the cooperation agreement in the field of sports existing between Cuba and that African country.
Kambwili and his accompanying delegation were received on Sunday at Havana's Jose Marti International Airport by the head of International Relations of the Cuban Sports Institute (INDER), Pedro Cabrera.
The distinguished guest, during his stay in Havana, will hold working meetings with Christian Jimenez, President of the INDER and Yuniaski Crespo, first secretary of the National Committee of the Young Communists League.
Until Sunday, the delegation also composed of officials of the Youth and Sports Ministry and members of that country's Parliament, will hold exchanges with officials of the Cuban Foreign Ministry. It will also tour institutions and centers where high performance athletes are trained, as well as a community sports area in the municipality of Plaza de la Revolucion.