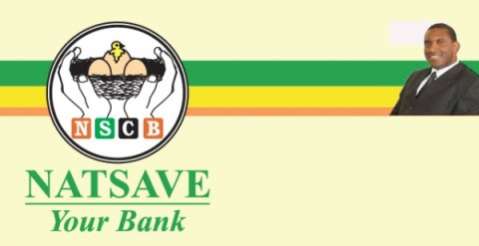 MINISTER of Finance Alexander Chikwanda has launched the first ever bank in Chavuma and announced the registration of a Public Service Microfinance Institution which will be giving loans to civil servants at less than five percent interest.
Mr Chikwanda launched the 29th National Savings and Credit Bank (NATSAVE) branch here yesterday as part of Government's quest to provide financial services to rural communities.
"The people and workers of Chavuma have been experiencing untold hardships as a result of not having a bank. Individuals, private sector players, farmers and public service workers have been keeping surplus cash in their homes and their operational premises, risking their lives and property.
"NATSAVE has remained focused on its mandate and continues to bank the unbanked not only through the opening of branches in remote areas but also through the design and development of cost-effective and appropriate financial products for ordinary people," he said.
The minister said Government is in the process of mobilising resources to modernise the operations of the bank and recapitalise it to make it a significant market player.
He said Government acknowledges the challenges the bank is facing in providing affordable financial services in its branches. One of the major challenges is poor infrastructure.
"Government is committed to opening up all areas of our country. Extending access to financial services is, therefore, critical in achieving this objective as it will give the local community an opportunity to save and access affordable credit," Mr Chikwanda said.
The minister also commissioned the microfinance programme under NATSAVE.
He said through its partnership with the Food Reserve Agency, NATSAVE has been a major player in the Farmer Input Support Programme.
Mr Chikwanda said the microfinance programme will incorporate an affordable savings account with a minimum balance of KR10 (K10,000).
On the Public Service Microfinance Institution, Mr Chikwanda said Government has registered the institution, which will be responsible for disbursing affordable credit to public service workers at lending rates not exceeding five percent and will become operational soon.
"This should help to trigger a downward movement in interest rates. High interest rates have been a negation of the country's development intentions," he said.
Mr Chikwanda reiterated that the banking and financial services sector is one of the major drivers of economic development which every district should have as it pools financial resources.
He said individual and private sector investment will increase production capacity and create more jobs for Zambians.
And North-Western Province Minister Nathaniel Mubukwanu said the opening of the bank in Chavuma will enhance economic development.
Bank of Zambia governor Michael Gondwe commended NATSAVE for expanding its banking services to remote areas like Chavuma.
The bank plans to open more branches in Kalabo, Mpongwe and Lufwanyama under its expansion programme.
NATSAVE board chairperson Chiselebwe Ng'andwe said the opening of a branch in Chavuma underscores Government's commitment to developing rural areas and its strategy of promoting rural financial services.
"NATSAVE is also running to ensure Government's development agenda in rural areas is anchored on a decent financial services platform," Dr Ng'andwe said.
He said NATSAVE is keen to play a leadership role, especially in rural areas, where private sector financial services are sluggish.
Earlier, NATSAVE managing director Cephas Chabu said the launch of the micro-finance programme is aimed at encompassing financial management training, access to group loans and savings mobilisation.
Mr Chabu said the bank will offer cash collection and payment solutions in support of various development projects that will be getting into Chavuma.