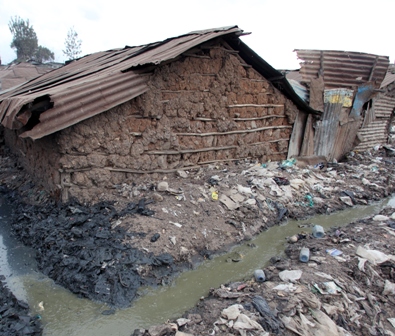 CLEAN and fresh water is becoming scarce because of population growth, urbanization, changes in life styles, economic development, pollution and climate change
Speaking during the commemoration of the world international water day yesterday Energy minister Yamfwa Mukanga said the growing pressure on water resources creates potential competition between different uses and users making it more difficult to manage water in a sustainable and equitable manner,
"Water is a shared resource and its management needs to take into account a wide variety of conflicting interests, if water is preserved and used effectively it can make possible to promote scientific knowledge exchange, information sharing and coming up with management strategies and best practices which are not only fundamental for protection of the environment but also to achieve sustainable development cost effectively," Mukanga said.
He said access to safe quality and adequate water and sanitation services is the foundation for the fulfillment of human basic needs and can contribute effectively to achieving development goals.
Mukanga said in urban and peri-urban by end of 2012 access to safe water supply has increased from74%  to 80% and access to adequate sanitation increased from 37%  to 55% and for the urban areas by end of the same year  access to safe water supply had increased from 53%to 63%  and access to sanitation from 33% to 40% .
"The major task which the international community is facing today in the field of water resources is the translation of committed obligations into concrete actions that need to be implemented on the ground for the benefit of all stake holders, the PF government is also putting an emphasis on infrastructure for water resources management and development through the construction of dams for hydropower production, irrigation and water supply," He said.
And World Bank country director Kundhavi Kadiresan said that water remains the key development challenge for countries like Zambia that are striving to move from low income to middle income status.
She said access to clean drinking water and adequate sanitation is the foundation of fulfilment for human basic needs and contributes to the achievement of all the millennium development goals.
"Sadly it is becoming apparent that most countries including Zambia are unlikely to meet the MDG on water supply and sanitation as inadequate access to water and sanitation impacts most on children under five causing both mortality and as we are beginning to understand also linked to stunting, it is crucial that efforts to deal adequately with providing clean drinking water and sanitation are enhanced," Kadiresan said.
This year's World water day was commemorated under the theme: The international year of water co-operation which aimed at raising awareness of the potential of water and challenges of water co- operation and facilitating dialogue among stakeholders and promoting innovative solutions.