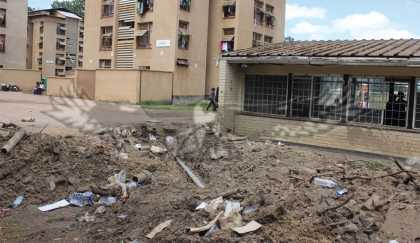 LUSAKA City Council (LCC) has warned Evelyn Hone College management that if sanitation conditions do not improve, the institution will be closed.
Lusaka city council public relations officer Henry Kapata said in an interview yesterday that the council sent health inspectors to analyse the situation.
Mr Kapata said the inspection results show that sanitation at Evelyn Hone College is very poor.
"The inspectors did a water test and the report shows that the water lacks purification and is not safe for drinking,' Mr Kapata said.
He said Evelyn Hone College has a lot of blocked water pipes, which have contributed to the poor sewer system.
"The sewer system is very poor and that is why the institution has recorded a high number of diarrhoea cases," he said.
Mr Kapata said the college premises are full of litter and the hostels are very dirty.
"There is no way students can be sleeping in rusty hostels…something has to be done about this," he said
He also said the toilets do not flush and it is easy for students to catch waterborne diseases.
Mr Kapata said management should improve the quality of sanitation, or the college will have to be closed.