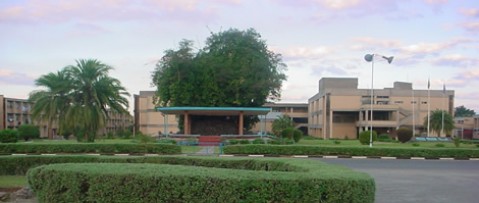 Minister of Education Science, Vocational Training and Early Education, John Phiri has implored the new Copperbelt University (CBU) Council to create innovative ways of sourcing for funds to ensure smooth operations of the institution.
ZANIS reports that Dr. Phiri urged council members to view challenges faced by the institution as windows of opportunities for growth, renewed commitment and future successes.
He was speaking today when he addressed the new CBU council which comprises of captains of industry, academicians, educationalists, civil servants and private individuals who have proven track records of success in their various areas of engagements.
Dr. Phiri further implored the council to be accountable and transparent in their execution of duty.
He also urged them to inculcate professional and ethical standards in the institution.
The minister said the broader mandate of the council was to create an enabling environment for the training of future leaders in the country.
Dr. Phiri noted that the council members were the trustees and keepers of the mission of the university and were responsible for the quality of education provided.
He stated that the council will need to develop a culture of support and encouragement in improving the quality of teaching and research with equity, integrity and not anarchy.
And outgoing CBU Council Chairperson Felix Mfula said difficulties in implementing some goals which the institution had set was due to lack of adequate funding from government.
Mr. Mfula urged the Ministry of Education to give the three public universities adequate funds so that universities in the country can be self-reliant.
He stated that CBU however recorded success by putting up modern infrastructure from its own resources adding that it has also witnessed remarkable growth in enrollment levels.