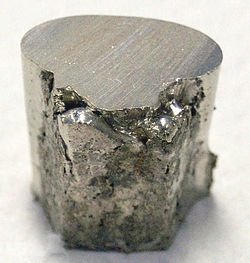 First Quantum Minerals (FQM) Limited has advanced plans to develop Enterprise Nickel Project at a cost of US$275 million in North-western province.
The project is the second of three potential mines, others being Sentinel that is under construction and Intrepid.
FQM Trident Resource Optimisation Manager, John Gladston said the project was being designed to produce an average of 38, 000 tonnes of nickel in concentrate per annum with the possibility to increase to 60, 000 tonnes under good nickel market conditions.
This is contained in a statement issued to ZANIS in Lusaka.
Mr. Gladston disclosed that the US$275 million required for the enterprise development brings the total capital estimate of the trident project to about US$2 billion in Zambia.
He added that the project will create wealth, jobs and benefit infrastructure in North-western province.
He said a processing facility will be constructed as an essential part of the Sentinel Copper Mine.
Mr. Gladston said Sentinel is expected to create 2,000 direct jobs for Zambians and about 600 jobs at the FQM planned US$400 smelter that will be built in Solwezi.
He further revealed that some 359 diamond core holes for over 116,000 metres have so far been drilled on the nearby zone called Enterprise Southwest.
In April 2011, government granted FQM large-scale mining licenses for the development of the Trident Project. The licenses give FQM exclusive rights to carry out mining operations on the full areas of interest at trident, 150 kilometres west of Solwezi, for a period of 25 years.